Valley People: From DIY to Adventure with Brian Williams |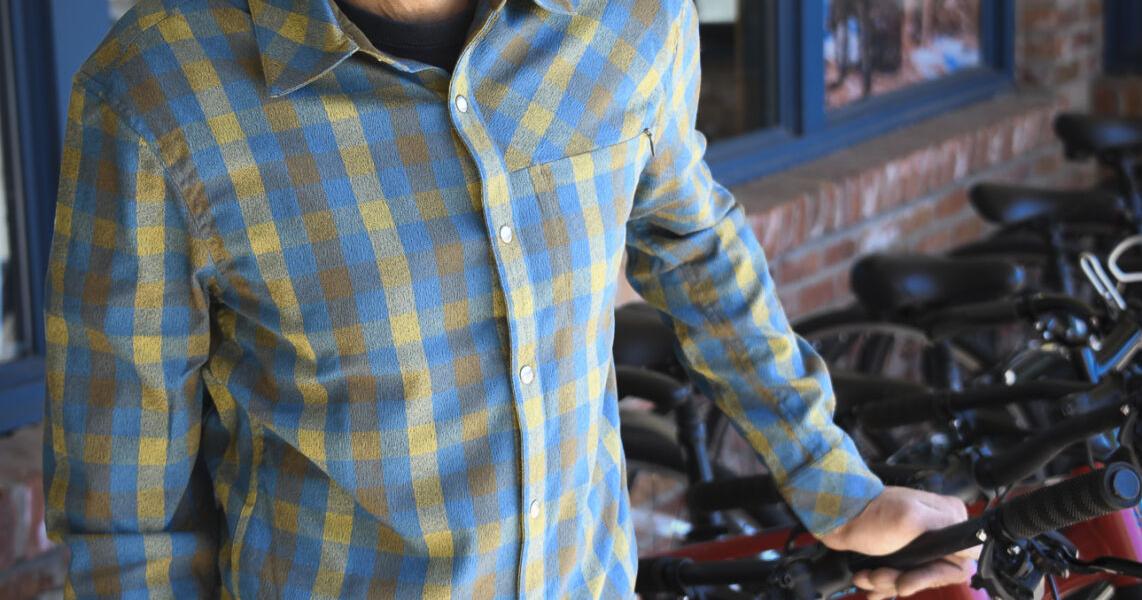 Brian Williams was born at Travis Air Force Base in California and grew up at Eielson Air Force Base near Fairbanks, Alaska. At the remote base he called home, he took to tinkering with bikes, extending the forks of 1970-era models with sissy bars to make homemade choppers.
"I was always this guy who liked to work on things," said Williams, 59, who currently works as a bike mechanic at Sturtevants in Hailey.
"My younger brother and I got good grades and stayed out of trouble, which made sense because our dad was the Air Force Base Police Chief and a Freemason," Williams said. "It was a diverse place, probably more black people in Fairbanks, because of the military, than in the whole state of Idaho."
Williams said Eielson was home to one of the longest runways in the world and a place where pilots from other countries in "joint operations" with Allied forces conducted cold weather training in remote locations.
"The place was huge," he said. "It was 8 miles out the door from where we lived and 70 miles round trip to the nearest bike shop. We didn't have any money or a lot of stuff, so when someone got a Skateboarder magazine, it was shared everywhere.
Williams said her parents drove the family to Eielson on the 1,700-mile Alaska-Canada Highway and quickly learned to withstand the long, cold winter nights.
"It starts in October, and people called it 'closing the fridge,'" Williams said.
He attended school at the Air Force base, then took business classes at the University of Alaska. He then went to Western State College in Gunnison, Colorado for a year, where he was introduced to mountain biking by former pro racer Dave Wiens.
"I went back to Alaska in 1984 and bought a Univega Alpina Pro model. I had to take it back to the store because something didn't work on it. The mechanic asked me if I wanted to take a wrench, and that's where it all started for me.
Williams spent 20 years in the Lake Tahoe area, working, horseback riding, skiing and snowboarding at Palisades Tahoe and Alpine Meadows. He also had a painting business.
"I spend 80 days a year on the slopes," he said.
Williams traveled extensively, mountain biking with "three brothers" in Chamonix, France, and later watching Lance Armstrong zip through a Tour de France mountain stage. Back in Alaska, he hiked the Pinnell Mountain Trail, not far from the Arctic Circle.
"It was July 21 and the sun never set, but just brushed the horizon. No trees and nothing but high alpine tundra above 4,000 feet. was among the first to take this trail.
As a young black man practicing mountain and winter sports in the 1980s, Williams had to stand out. He said he recently discovered, through DNA testing and research, that his mixed heritage contained Ethiopian, Irish and Seminole ancestors.
"Who knows who these ancestors were," he said. "It's from what they called 'sneaking into the slave house' at the time."
In 1992, Williams joined a band in Mexico for an article in the Japanese version of Powder Magazine. They hiked the Yucatan, explored Mayan ruins, got robbed in Tulum, then hiked and skied 18,490 feet of Pico de Orizaba, a snow-capped volcano and Mexico's highest peak.
"I've been snowboarding," Williams said. "But I feel like the snow up there isn't what it used to be, like it melted on Kilimanjaro as well."
Williams was on an ATV trip to Wilson, Wyoming, in 2007 when he decided to visit his girlfriend, Lara, who had taken a job with Barry Peterson Jewelers in Ketchum. He first came to town on the long dirt road from Mackay and down through Trail Creek Summit to Sun Valley.
"There was still some snow on Baldy, and I was struck by how beautiful the place was," he said. "I did some research and found that Idaho had a lower total population than Salt Lake City. And California was starting to have too many.
Brian moved to Hailey and he is now married to Lara. He maintains bikes and other sports equipment, greets customers in the shop and occasionally shares stories. He said that if he could redo his school years, he would go for a diploma in vocational technology.
"But I never saw myself in a career path," he said. "I have skills and ideas and a desire to do a lot of things. But what I'm doing now is a lifestyle as much as a career.