Police Calls: Sticky Fingers Lift Sticky Notes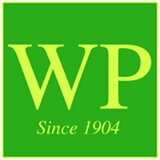 The Police Calls section is presented for entertainment purposes only and does not reflect the nature or volume of calls received by local law enforcement.
October 22
1:27 p.m. A man felled a tree on Cedar Street and fell, blocking the entire street.
2:12 p.m. According to the caller, two women shoplifted items from a Central Avenue store, including a Buddha, a pill box and nearly ten dollars worth of post-its.
4:52 p.m. Another injured deer is reported.
7:39 p.m. Caller watches traffic on Thirteenth Street and says road is collapsing and cars are collapsing.
9:39 p.m. When the caller saw a man pull what looked like a gun from his belt and point it in the Wisconsin Avenue parking lot, it was actually a Halloween costume party and the gun was a nerf gun.
October 24
12:07 p.m. She reported the loss of her black fringed handbag on Spokane Avenue.
2:23 p.m. A caller with multiple complaints said he heard a gunshot, that he had had enough of the logging trucks driving down Karrow Avenue and that speeding was happening in that area.
2:39 p.m. Someone found an overturned expensive wheelchair in a field and thought it was suspicious. Nothing abnormal was found during the verification of the police.
8:37 p.m. A 35-foot-long tractor-trailer hit a guardrail on Highway 93 and jammed the storage box in the tires. Apparently it was hard to find a company with a tow truck that was in service at the time.
October 25
10:14 a.m. The construction trailer that has been parked on Lupfer Avenue for a week has been stuck.
10:46 am Someone lost a small brown wallet on Spokane Avenue.
12:38 p.m. A Nissan Frontier was seen crossing the double yellow line and struggling to keep the lane down the mountain and through town.
2:12 p.m. A bicycle with a basket has been parked at the business on Highway 93 for over a week and the employee there wants it picked up.
3:33 p.m. Another injured deer was reported to be dispatched.
3:39 p.m. Larger brown and white Border Collie mix was missing from Nature Trail.
October 26
3:55 p.m. Two dogs were located and returned to the owner with a citation for having loose animals.
7:10 p.m. The driver of the Nissan stopped in front of the appellant and swerved onto Wisconsin Avenue.
11:55 p.m. A company employee on Highway 93 reported that a man and woman stole regular food like steaks and crackers and quickly fled the store.
October 27
8:45 a.m. Apparently there are no parking signs on Shiloh Avenue and people keep parking on them anyway.
10:17 a.m. While the vehicle was parked legally, the very large horse trailer was parked in such a way that it blocked the view of other vehicles, making it a hazard to traffic.
1:44 p.m. A large bloodhound without a collar would not be captured while running under the Baker Avenue bridge.
4:10 p.m. A little boy on a small dirt bike is going very fast and it's too loud, according to the caller on Baker Avenue.
4:14 p.m. The caller is fed up with the construction and parking of the business in front of his driveway and garage. The vehicle in question has moved.
5:51 p.m. Who let the dog out? A dog that got out of the Colorado Avenue home was seen in City Beach but is still at large.
10:36 p.m. The Highway 93 commerce worker wants to notify law enforcement that a customer found someone hiding in the bathroom.
1:21 a.m. Apparently a man walked into the business on Highway 93 and stole three 30-packs of Twisted Tea.
5:31 a.m. A man said he called 911 saying he pressed the wrong button on his phone when he reached snooze.