One foot in the doorway? – The Tryon Daily Newsletter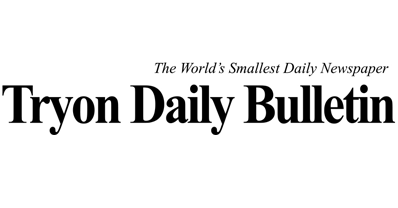 The worried state of the Hwy 9 group has bigger plans for the rural route
Community members opposed state plans to widen a 2.7-mile stretch of the highway. 9 in Polk County say they have more questions than answers about why NCDOT is pursuing the $12.2 million project.
More than 40 concerned residents and business owners, many wearing bright orange t-shirts displaying the message "Save Hwy 9, Stop tax dollar waste," gathered at the Sunny View Clubhouse Thursday evening to share information and discuss the road widening project recently revived by the State.
STIP R-5840 project calls for widening traffic lanes from 10ft to 12ft and adding 6ft wide shoulders, 12in rumble strips and school turn lanes Polk Central primary.
In Division 14 Engineer Andrew Buchanan's presentation to County Commissioners on June 20, he said the purpose of the widening is to "enhance safety and improve traffic flow." The 2.7 mile project begins at NC 108/Hwy. 9 intersection and ends at Hwy. Junction 9/US 74.
Karen Pack says she's heard and read several reasons why the state plans to widen the road — everything from safety to being able to have 6 feet of recovery lane for people to swerve to overtake cars, to the inclusion of a cycle lane as part of an "Overmountain Greenway Cycle Path.
She wonders if the owners of the Tryon International Equestrian Center, when they bought the Lodge on Lake Lure in 2015, may have had some influence on the decision as well. And she wonders why the project requires 6-foot-wide shoulders. Other than I-26, she said, there are no other existing roads or planned projects in the county requiring such wide shoulders.
The state was misleading in citing accidents as the reason for the project, and she can debunk the state numbers, she says. Between 2012 and 2017, there were 36 accidents with fatalities on this section of the highway. 9, according to state figures she obtained. Nine of the crashes occurred at the NC 108 and US 74 intersections. Of the other 27 crashes, one fatality occurred during a police chase and the remaining crashes involved animals, left turns, stationary objects and rear- trains.
"Taking into account the 3,000 average daily vehicles traversing this section, multiplied by 365 days of the year, that gives you 1,095,000 cars per year. The percentage of a car having an accident on this section, using an average of 6 incidents per year, is 0.0005%, which sounds tiny," she says.
Rumble strips were installed in 2016, and she says the state says they are helping reduce accidents in western North Carolina by 39 to 40 percent.
According to her, a cheaper and more impactful way to gain safety on this stretch of road is to lower the speed limit from 55 to 45, reinstall signs indicating the speed limit, blind spots, hills and bends. . and that the forces of order reinforce their presence.
One by one, Mitch Pack detailed how each property would be affected. In the case of a property owner, the highway will come within 10 feet of their porch. In another case, the highway will remove a well and septic tank, leaving the homeowner with nowhere to move them due to the property's location in a flood plain. And in many cases, landowners would lose hillsides and slopes because construction would require cubic feet of dirt disposal.
Karen Pack shared the story of a resident whose property was recently appraised. They learned that they would lose between $120,000 and $130,000 in land value due to the proposed expanded road boundaries.
Many participants commented that the advertised cost of $12.2 million was out of touch with the reality of inflation, availability of building materials, and high utility moving costs.
Several residents added their concerns about the possible inclusion of a cycle path in the project, saying that when the road is widened, motorists will tend to drive even faster than they already do.
"They can call it a bike path if they want, but once they pave it they can do whatever they want," said Phillip McAbee. "Put a center lane. Put two lanes outside. Or make it four lanes. I think they are trying to pedal gently on a four-lane road.
Ray Gasperson, whose property is on the highway. 9 at Green Creek, said the state was looking 20 years ahead with this project. "Are they buying enough rights of way that the day they build a four-lane road, they will have it? It's here. It's obvious," he said.
He added that he recommends the Board of Commissioners pass a resolution opposing the project, much like they did when Duke Energy proposed to build transmission lines across the county in 2015. The counties de Henderson and Buncombe followed Polk's lead in passing similar resolutions, and eventually the project was shut down.
"I think passing a resolution supporting saving the highway. 9 carries a lot of weight," Gasperson said.
"Our little chapter is just a foot from the door," Karen Pack said, gesturing to the table displaying maps of the Foothills Comprehensive Regional Transportation Plan and a working list of NCDOT projects for the county of Polk, "because it is planned to go all the way to the South Carolina state line and to the Rutherford County line on [Hwy.] 9. »
McAbee invited members of the public to come to two upcoming meetings to show their opposition to the project. The first is the Polk County Commissioner's Meeting, Tuesday, Sept. 6 at 5 p.m. in the Womack Building in Columbus. The second is an NCDOT-sponsored forum to be held Thursday, September 22 from 5-7 p.m. at Polk Central Elementary School.
Orange t-shirts will be available for purchase for $8 and $10, and attendees are encouraged to wear them to show support or to hold orange signs.
"We need numbers [to show up]said McAbee, to demonstrate to commissioners and the NCDOT that opposition matters.
An online petition on Change.org titled "Stop the Hwy 9 Widening Project" has 961 signatures at press time. In addition, a petition is circulating and will be sent to Governor Roy Cooper. To request a copy, contact Karen Pack at ktpack@windstream.net.
"It's a fight for everyone in the county," Karen Pack said, "whether you're a resident along any part of Hwy. 9, or as county ratepayers, or as a person driving on the highway. 9."