Daniel C. Peaslee, 68 | Obituary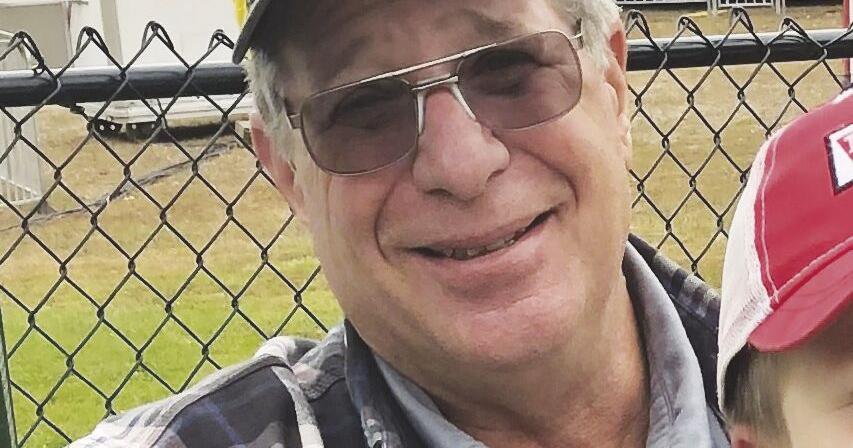 NORTH SANDWICH — It is with heavy hearts that we announce the passing of Daniel C. Peaslee of North Sandwich. Dan, 68, died on March 31, 2022 while working at the exhibition center in Sandwich following a heart attack.
Born in Laconia on February 14, 1954, he was the son of the late Robert N. and the late Pauline B. (Burrows) Peaslee of North Sandwich. Dan was a permanent resident of North Sandwich where he resided with his wife and the love of his life, Elaine (Bryant) Peaslee.
Dan graduated from Inter-Lakes High School in Meredith in 1972. He owned and operated RN Peaslee & Sons, Inc. with his brothers, and eventually his sons, building custom homes throughout the Lake District.
Dan was well known in the community for his involvement with The Sandwich Fair, where he served on the board and then as president for the past 11 seasons. He was a community servant at heart, serving in the US Army Reserves and the Kiwanis Club. He was the founding president of the Sandwich Sidehillers Winter Trails Club, a member of the Benz Scholarship Trust, the Sandwich Children's Center Board and the Sandwich Fire Department. He was a trustee of the Sandwich Community Church, a Little League coach and a member of the Sandwich Town Planning Board. He was very proud to put up the flagpole for City Hall.
Perhaps, however, he was best known for the love he had for his grandchildren. They were his world; he was their Buppa. No mountain was too big to move for them and he made sure they knew that every day.
He was the biggest supporter of his sons and daughters-in-law. No matter their dream, he was the first person to stand by their side and give them a helping hand. Whether it's a colossal undertaking like building a house, building an office for the company, starting a new career or smaller tasks like farm animals and l home-schooled, he was there – wholeheartedly – to help understand and learn everything that needed to be learned to achieve it.
Dan was an avid reader and if he wasn't reading, working on the fairgrounds, or for the family business, he could probably be found exploring the outdoors on some sort of motorized vehicle…boat, motorcycle, sports car, dirt bike, four-wheeler or snowmobile. He loved everything, as long as he was with his family.
Underlying it all was his deep love of tradition and pride in a family heritage. He loved the family business which supported four generations of carpenters; he enjoyed making maple syrup with his father and brothers, then with his sons and grandchildren; he liked to get involved in everything that interested his children and grandchildren. No one could have asked for a more graceful and seamless transition of the family business from Dan to his sons; he knew he had prepared his boys well and that they were ready. He sat on the sidelines, always ready to help when called upon, as they learned to manage all aspects of the business.
Dan is survived by his wife of 45 years, Elaine (Bryant) Peaslee, who loved him so deeply and sincerely; his son Adam Peaslee and his wife Kendra and his grandchildren Abigail, Samuel, Benjamin, Joanna and Sandwich's baby; his son Bryan Peaslee and his wife Cayla and his grandchildren Simon and Olivia of Sandwich; his sister Susan Siegel and her husband Jeff de Bow; his brother Jonathan Peaslee and his wife Debra of North Sandwich; his brother Andrew Peaslee and his wife Cheryl of North Sandwich; and several nieces and nephews. A true gentleman, his loss will be deeply felt by all those he touched in his life.
A funeral service followed by a time of visitation and food will be held at Harvest Church, 80 Bean Road, Moultonborough on Wednesday 6th April 2022 at 11.00am. Everyone is welcome to attend, children are welcome. If you send flowers, we kindly ask that there are no lilies.
Mayhew Funeral Homes and Crematorium, in Meredith and Plymouth, are honored to assist the Peaslee family with their arrangements. To sign Dan's book of memories, go to; www.mayhewfuneralhomes.com.