Could Butts Quarry's result put all motocross tracks at risk?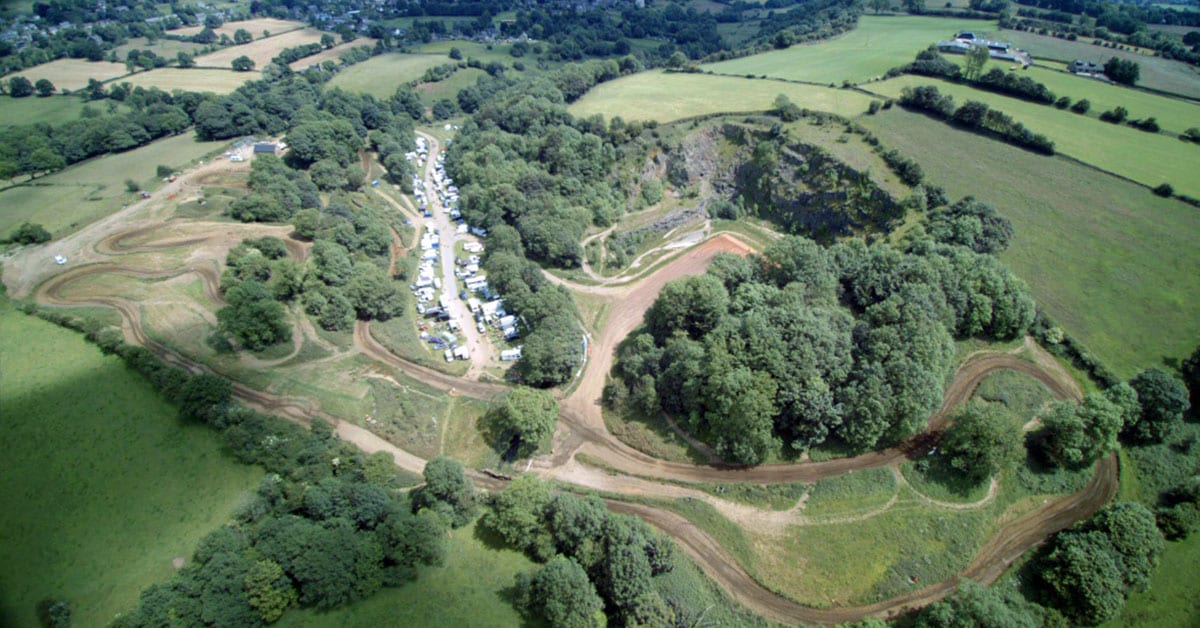 The owners of the Butts Quarry motocross track in Ashover have provided an update ahead of their judicial review next year.
Jennifer Dring, co-owner of Butts Quarry – one of the oldest tracks in the country – said she was preparing for a judicial review in March.
They are appealing the North East Derbyshire District Council's decision after being floored by a noise reduction notice just two days before last Christmas.
Jennifer was taken aback by the council's action. "We can't believe this is going all the way to court. How can the council justify spending all that public money trying to shut down a mint track? »
Earlier this year, TMX promoted an online petition that received support from thousands of off-road enthusiasts, as well as locals.
Still, the past year has been costly for the Dring family. Jennifer's husband Barry estimated the total cost of the case to both parties could be as high as £45,000 and said all the money earned on the track for nearly 12 months was spent on legal fees to fight the case.
"We've been through this for almost a year now – every time we've opened these doors this year, every penny has gone to our lawyers, and we can't keep doing this," Jennifer said.
Despite its near-secret setting, the venue has come under fire from locals who would rather off-road motorcycling take place somewhere other than their own backyards – even though they moved to the area long after the land was established. as a motorsport site.
"We're one of the oldest tracks in the UK, and many locals say it's part of our heritage, part of Ashover," she added. "For many people in the village, this is part of their childhood.
"The thousands of people who have signed the online petition have given us a boost, and we have the support of the local equestrian community, who say the track takes bikes away from the bridle paths they use. Rural Police even come here and train for free.
"We're a recreational facility, we're going through a pandemic where businesses are closing, and we're very important when it comes to men's mental health."
The track received a reduction notice just before Christmas last year, which only allowed them to open once a month and required the bikes to pass a 96-decibel static noise test.
Barry said: "If we were breaking the law I would understand that, but we're not – we're a legitimate family business and this track has been running for 60 years.
"We only open once a fortnight for five hours, and we have carried out noise tests around the village as part of our noise management plan – it's quieter now than ever.
"The council wants our bikes to be quieter than any produced by the manufacturers. It's completely impossible.
Jennifer said the case was being watched closely, with industry figures fearing other leads could face similar action if their appeal was unsuccessful.
"The International Organization of Professional Drivers, which issues our driving license, is worried. They said if we lost it would set a precedent because we're a professionally run company, and we've been doing this for years.
"There will be no track in the UK capable of surviving."
A spokesman for North East Derbyshire District Council said: 'Council has served notice of reduction regarding nuisance caused by activity in Butts Quarry. This is the subject of an appeal by the operator which will be considered by the court in due course.
Recent news