Arenacross Adds Nicholls to 2023 Series Roster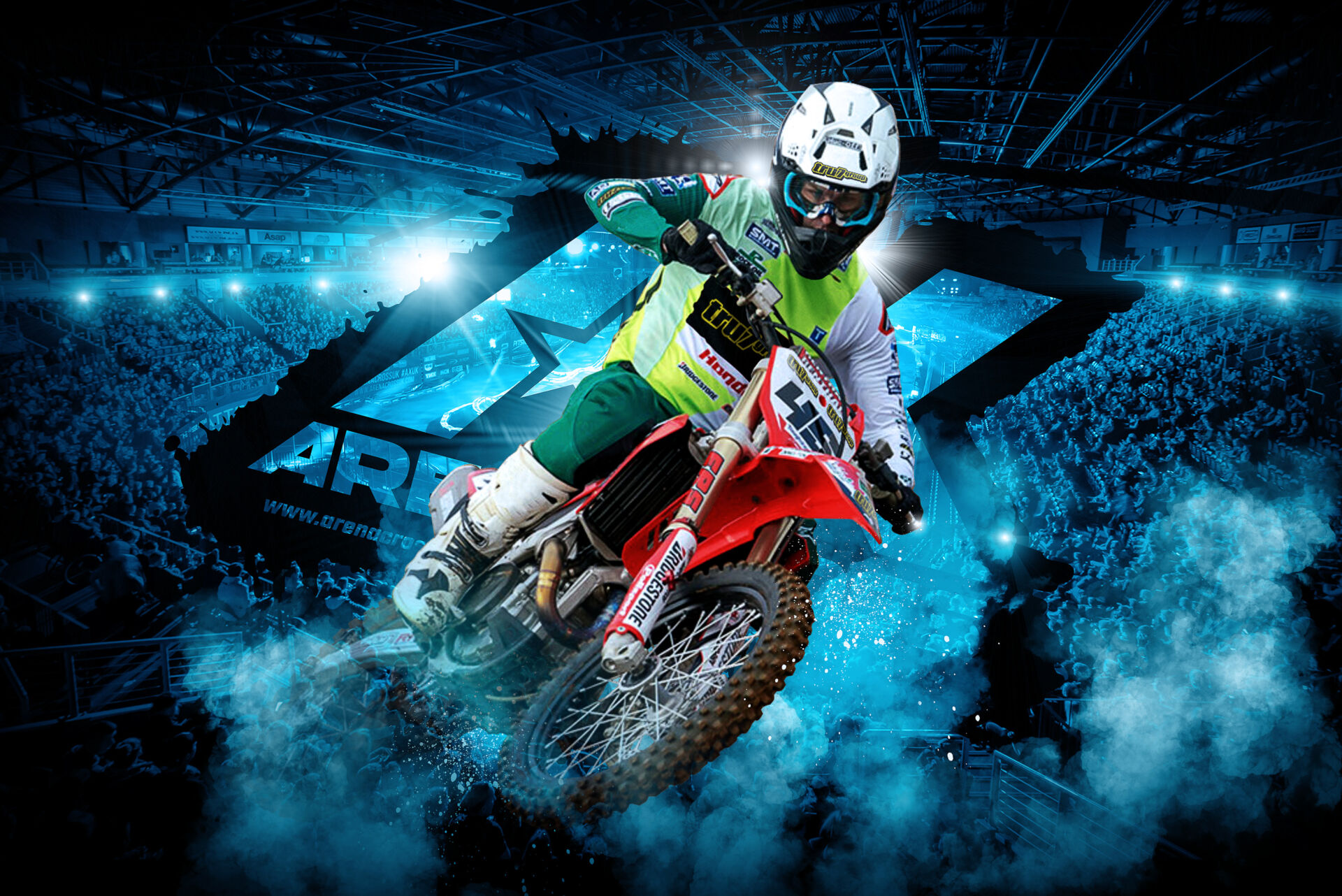 Former British motocross number one and world number four Tru7 Group Honda rider Jake Nicholls has joined the growing list of top athletes for next year's Arenacross series.
Nicholls retired from motocross racing earlier this year, after a professional career that began in 2007, to focus his efforts on the family business Tru7 Group as managing director.
However, racing has always been in his blood and once he heard of the plans for all-British Arenacross he dusted off his racing boots and signed up for the full six-round series.
The 32-year-old from Ipswich will be part of a two-man Tru7 Honda team aboard a 250. It won't be his first foray into the indoor racing circuit, however. He contested the first Arenacross in 1999 at Exeter, where he won the 65cc class ahead of a young Tommy Searle.
Speaking about his upcoming return to the motocross ring, Nicholls said, "I'm really excited to be involved with Arenacross next year. I've wanted to commit to it for a number of years, but have never been able to fit it into my racing commitments.
"However, I'm now at a stage in my life where I can be open to different things and I think Arenacross is a great opportunity to showcase the sport and, perhaps, impress upon the younger generation that it's is important that we all do this indoor thing. I feel like I missed a skill set in my career by not doing a series like this. I raced Arenacross in 1999, but I never did it again.
"I think he really needs to be part of the UK motocross and supercross scene, so hopefully the younger riders will see what we do and want a piece of it. Likewise, I look forward to racing with a lot of guys I grew up with since I was six or seven years old. It should be a lot of fun and it will be great to go to the different stadiums and experience the atmosphere.
MORE READING…