8 Things We Love About The 2023 Suzuki V-Strom 800DE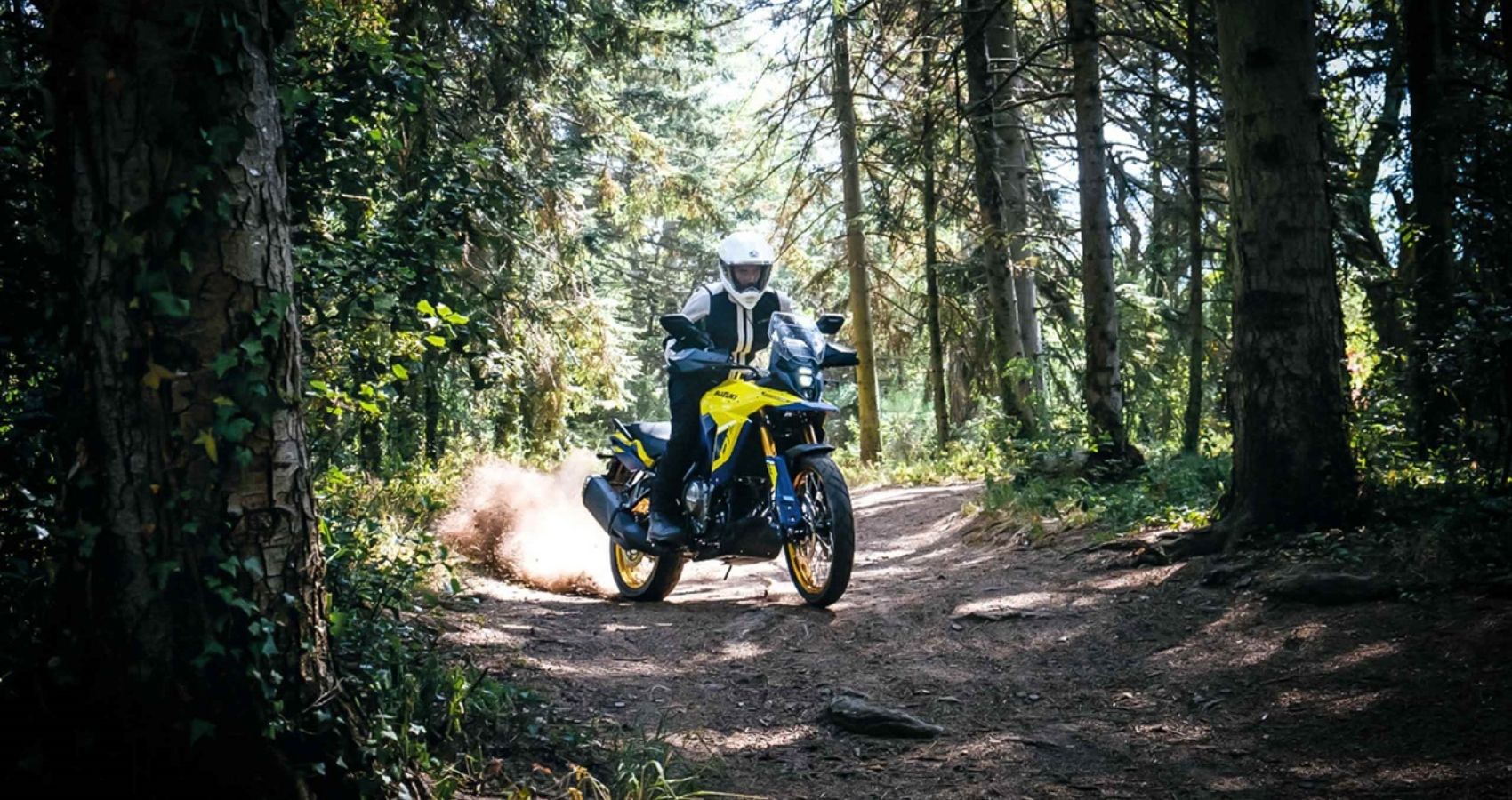 The first V-Strom debuted in 2002, 20 years ago. Even back then, it was not an entirely new platform as it borrowed a sportbike engine.
However, it's all-new, and it's not only the first all-new V-Strom in two decades, but also the first all-new platform Suzuki developed over two decades. In particular, it directly targets the lucrative mid-weight adventure bike marketcurrently dominated by Yamaha's Tenere 700.
Related: Here's why the Yamaha Tenere 700 World Raid is the ultimate off-road adventure bike
It won't be the only newcomer to the party though, with Honda also throwing its name in the hat with Aprilia and some Chinese bikes at attractive prices. So if they want to make a splash, it has to be good.
8/8

New Suzuki
Can't say enough about it. Aside from small scooters and the like, Suzuki hasn't released a whole new motorcycle platform in over 20 years. It's a moment to be savored by Suzuki fans everywhere.
It's a big moment for the company, and it's clear they've put a lot of time and energy into developing this bike. It might be an overstatement to say this is a watershed moment, but the reception of these bikes will most certainly shape the future of the company.
Related: 8 Reasons You Should Consider Buying A Suzuki Hayabusa (2 Reasons You Definitely Shouldn't Buy One)
7/8

Ready for adventure
Although they market it separately from the 800DE Adventure, this standard version is nothing to do with the old base model V-Strom 650.
This is a feature-rich machine with all the modern conveniences that adventure seekers would look for in a bike. It comes with 21"/17" wire spoke rims fitted with tube tires, it has dedicated off-road riding modes and extra ground clearance to name a few.
6/8

Advanced parallel twin
Everyone is heading towards more economical parallel twins for their mid-class bikes, and Suzuki's is a peach.
It offers excellent handling, with 80 horsepower and a smooth, flat torque curve. It's an ideal modern engine that manages to hit all the required emissions targets, without skimping on real-world fun.
5/8

More ground clearance
Arguably the biggest limiting factor with the V-Strom 650 was its ground clearance. To keep the seat height down, the bike itself was kept quite low.
It's something that has pretty much relegated the bike to the pavement, with only a few brave owners installing dirt-oriented rubber. It has always been considered a touring bike, but there is no doubt that the new V-Strom is now a full-fledged adventure bike.
4/8

Adjustable suspension
In what might just be the biggest competitive advantage of the new V-Strom is that it comes with fully adjustable front forks. This is something that no competitor currently offers.
In the rear you will also get a fully adjustable shock with a remote gas reservoir. All the setup comes from Showa which has a pretty established name in the suspension business. Although they proudly claim that the 8.7" travel is the most ever for a V-Strom, it is by no means best in class, but its flexibility will be a big selling point in this segment. .
Related: The new Suzuki GSX-8S is the worthy successor to the GSX-S750
3/8

New technology
Suzuki Intelligent Ride System, or SIRS for short is the great marketing argument. In short, it's pretty much the same as most of the competition, save for the Yamaha back-to-basics, with a selection of ride modes and traction control settings, including dedicated options for off-road driving.
The big news is the addition of a crisp new TFT dash and quick up-and-down shifter as standard fare. Unfortunately for some reason they don't offer smartphone connectivity which is a bit of a miss, but if it was between that and the quickshifter we definitely know which one we'd choose!
2/8

Off-road tune-up
For years, the one and only complaint about the otherwise impressive V-Strom 650 was the fact that it had little to no off-road capability. Suzuki has addressed this issue rather clearly.
It still comes from the factory with street-oriented tires, but it will be easy enough to fix. He will also face the more concentrated Ténéré. If they get the price right, they will have one of the most complete middleweight adventure bikes on the market.
1/8

Great Potential
Until then, all the Suzuki shows us its promise. It has pretty much everything a modern motorcycle should have and more.
Real-world testing will reveal any shortcomings if they're there, and based on the price, we suspect Suzuki will have a best-selling bike on their hands. With the amount of effort put into developing this new bike, we're all looking forward to seeing them in the wild.
Source: Suzuki, YouTube/Suzuki