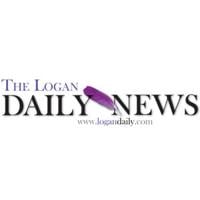 The third Anything Goes 4-H club meeting was held Sunday, April 24 at 6:30 p.m. at the Shelter House at Chieftain Elementary School.
President Avery Moore opened the meeting. Brooklyn Bowman led the American Engagement and Jacob Sams led the 4-H Engagement. Kellen Bazell took the call with 14 members present. Acting as secretary. Aiden Howe read the minutes of the last meeting. Jacob Sams gave the Treasurer's report and dues were collected.
For new business, Advisor Amy Sams went over some upcoming dates for Junior Camp and Cloverbud, the latest QA training, animal identification, and what to study for Skill-A-Thon.
For old business, members talked about some money-making ideas and community service.
Councilor Connie Fleming had taken the clover buds and they planted popcorn in a clear cup so they could watch the roots form. The clover buds also told members what they had learned about other seeds. Aiden Howe reported on bike safety and Emmy Bell demonstrated how to plant garden vegetables. She also distributed small pots with soil and sunflower seeds to each member. A team demonstration was given by Emily Coy and Zoe Miles on how to make a butterfly out of a coffee filter, then they asked all the members to make one.
Aiden Howe presented a motion to adjourn the meeting and Kellen Bazell seconded it. The next meeting will be Sunday, May 15 at 6:30 p.m. at Chieftain Elementary. Refreshments were served by Avery Moore and Emmy Bell.
On Tuesday, April 18, the Rolling Hills 4-H Club held a meeting at Shepherd of the Valley UB Church at 6:30 p.m.
The meeting was opened by President Lynsi Huddy. Wyatt Bowman led the Pledge of Allegiance and Dustin Barnett led the 4-H Pledge. Members responded to the call by indicating their favorite activity. Health Officer Dustin Barnett presented a health report on the importance of physical fitness, and Safety Officer Emma Barnett provided a safety report on storm safety.
At the next meeting, a health report will be given by Zoey Bowman, and a safety report will be given by Kayla Enderle.
Continuing the meeting, the club discussed upcoming quality assurance dates. The club also distributed Rada and Gifts and Such fundraising forms to all members. Members then discussed the club travel committee and the booth committee. The Rolling Hills 4-H Club will be hosting a Table Pitch Contest this year to showcase all members' 4-H projects. The members then enjoyed demonstrations by Maliyah Bowman, Wyatt Bowman, Zoey Bowman, Emma Barnett and Lynsi Huddy. After the meeting, the club enjoyed refreshments from Oliver Harden and snacks from Grace and Kate Sigler. Rolling Hills will hold its next meeting on Tuesday, May 3 at 6:30 p.m. at Shepherd of the Valley UB Church. Demonstrations will be given by Dustin Barnett, Kayla Enderle, Brecken and Paislee Raymer, and Grace Sigler. The Enderle and Barnett families will provide refreshments
Submitted by Brenna Schluep
The Southern Hillbillies 4–H club held a meeting March 22 at the Freedom Memorial Church.
There were 13 new members, 10 being cloverbuds. There were a total of 28 members present and two absent. Everyone recited the Pledge of Allegiance and the 4-H Pledge.
It was a very informative meeting. Club advisors Laurie Stilson and Leah Nihiser discussed what to expect for the year. The club's bylaws were read along with an explanation of the group's new points system. Points will be awarded based on member participation during the year. Each member signed the sheet indicating their agreement. Members with at least 100 points at the time of the fair will be rewarded by receiving money during the week of the fair.
New Cloverbud counselor Kimberly Conrad was introduced to the group.
Last year's club chairman Javen Gill chaired the meeting. Members voted for club officers. They are: Javen Gill President; Caleb Daubenmire, vice president, treasurer of Brock Nihiser; Gracie Daubenmire, secretary, journalist; Miah Baker, health worker; Chloé Daubenmire, security officer; Kevon Gill and recreation manager Adriana Daubenmire.
The members also formed their committees. The members of the committee are:
Funding Committee: Jason Gill, Keavon Gill, Adriana Daubenmire, Gracie Daubenmire, Chloe Mckinley, George West, Anna West, Trinity Shumaker, Leeyah Shumaker and Annah Shumaker
Community Service Committee: Brock Nihiser, Javen Gill, George West, Anna West Adriana Daubenmire Gracie Daubenmire, Caleb Daubenmire, Annah Shumaker and Leeyah Shumaker
Activities Committee: Brielle Gill, Adriana Daubenmire, Gracie Daubenmire, Miah Baker, Chloé Daubenmire and Annah Shumaker.
Jarrolyn and Jarroson Dicken provided St. Patrick's Day cookies for the snack and Javen, Kevon and Brielle Gill provided the drinks. The next meeting will be Saturday, April 16 at Freedom Memorial Church.